IARU Region 1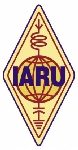 The International Amateur Radio Union (IARU) is a federation of national associations of certified radio amateurs, representing over 150 countries and separate territories around the world.
The three IARU Regions are organised to broadly mirror the structure of the International Telecommunications Union (ITU) and its related regional telecommunications organisations.
The IARU represents the interests of the Amateur Radio Service worldwide to relevant international organisations, promoting the interests of amateur radio and seeking to protect and enhance its spectrum privileges.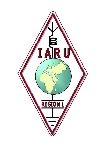 The IARU Region 1 comprise Europe, Africa, the Middle East and Northern Asia